The sensitivity dial on all models of Cyclops and Sasquatch are pre-programmed in software to represent a given level of magnetic field deflection from the baseline. These levels can be changed to make the sensor more or less sensitive at each dial position.
WHAT YOU NEED
Before planning to monitor a sensor, you should make sure you have:
CONNECT VISION
Follow these steps to physically connect the sensor using a Serial connection and establish a communication session.
SET THE SENSOR MODE
Ensure that the switch on the physical sensor is set to Program Mode (0).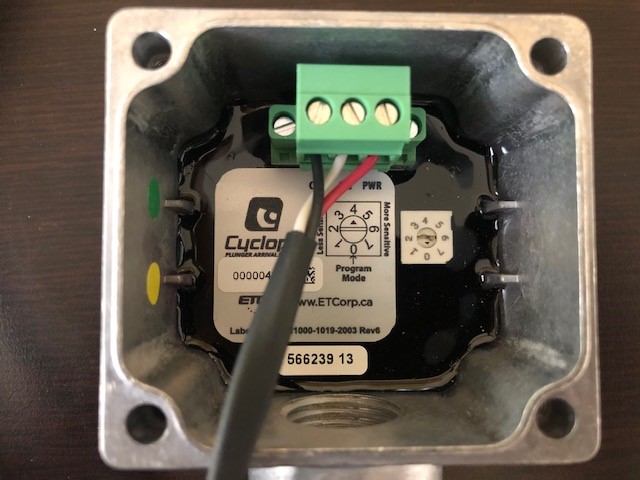 2. Ensure that the sensor mode is set to Normal and adjust the Sensitivity to the desired number of counts to use for dial setting 7. Save the change by clicking Set Mode.