ETC plunger lift controller enclosures are pre-punched to accommodate both single valve solenoids and dual valve solenoid assemblies. A dual valve solenoid assembly comes with two (2) solenoids connected together with a pre-installed tee.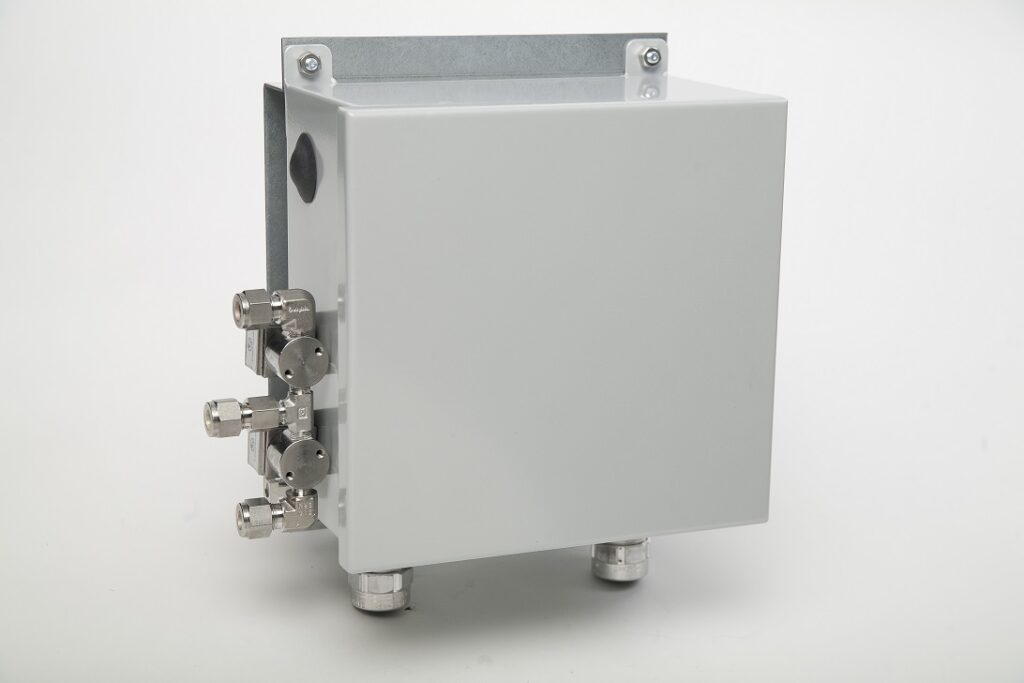 To purchase replacement parts, please contact an Authorized Reseller. For more information, please visit our FAQ.
Building your own dual valve assembly
If you wish to purchase the tee and create your own dual valve solenoid assembly, please keep these things in mind:
Turn the body of the solenoid such that the inlet from each solenoid face each other and are connected into the tee.
Use the appropriate fitting such that the solenoid mounting threads align with the pre-punched holes on the enclosure.