Vision Device Management is a tool provided by ETC that allows you to interact with our controls and sensors.
Video Tutorial
Connectivity
First make sure that you have established a path of connectivity to the device.
Serial
If connecting to a controller or Sasquatch, plug in cable from a serial port on the PC to the RS-485 port on the device.
For the Cyclops, we connect SIG to A on Link.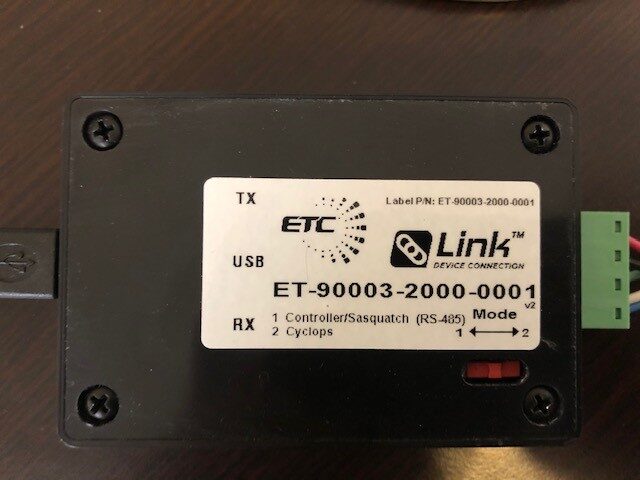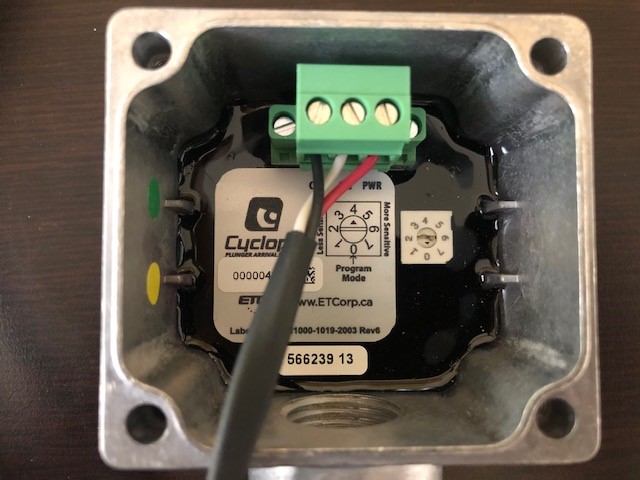 TCP
TCP can be used to connect to a remote controller that is attached to a device that has an IP address and can accept an incoming connection.
TCP can also be used to connect to a simulator running on a PC.
Configure and Connect
Select the device type: Cyclops, Sasquatch, Plunger Lift Controller
Set the connection type by selecting Serial or TCP.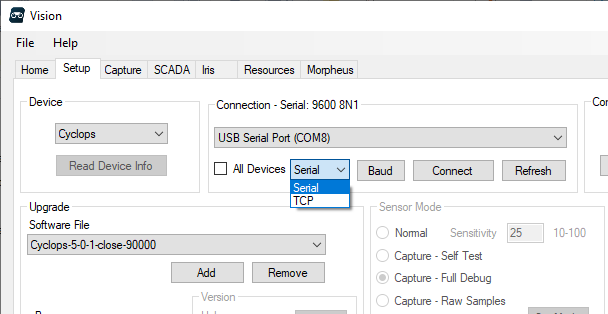 2. Configure the connection
Serial
Select the communication device.

Link or other USB to RS-485 devices will appear as a USB serial port
If you plug a USB device in after opening Vision, click Refresh to check for new USB devices.

Click Baud to change the serial settings.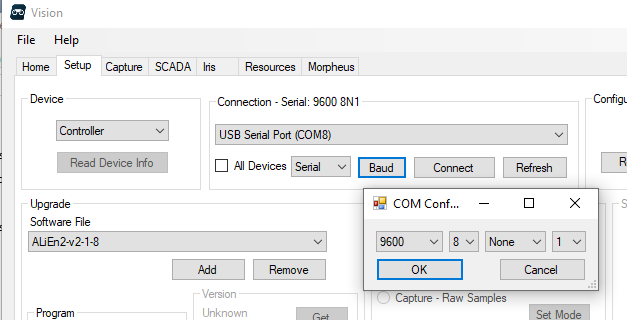 TCP
Specify the IP address and port in the Connection Dialog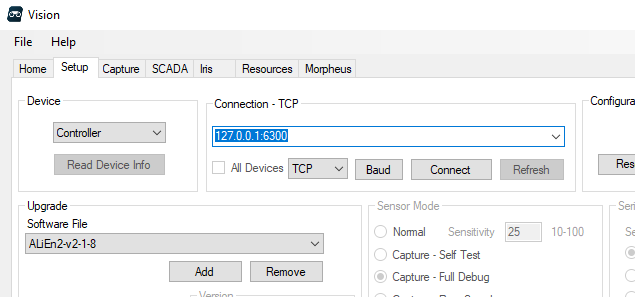 3. Click Connect