This is a known issue with some earlier versions of the Cyclops ExP that has since been resolved.
The Issue
The circuit board in the Cyclops ExP is fastened to the enclosure using an industrial adhesive. Our manufacturing process includes the following steps:
Clean all surfaces to remove dust and oil
Apply an adhesive pattern in a box shape around the outside edge of the circuit board
We experienced a breakdown in this process where the cleaning was missed and/or the proper pattern was not applied (adhesive in the center or four corners. We have taken corrective steps to avoid this happening in the future.
How to Resolve
If you have experienced this issue, you can reattach the board by following these steps:
Clean the inside surface of the enclosure with isopropyl alcohol or similar product with a clean cloth. Some staining may still be present, but this is common and not an issue.
Apply a new pattern of adhesive (Loctite 454) on the back of the circuit board in a box shape around the outside edge of the board.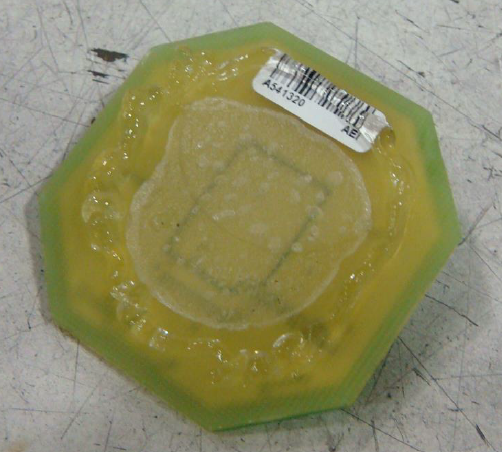 Press the board back into the enclosure with the 3 pin connector sitting next to the grounding screw.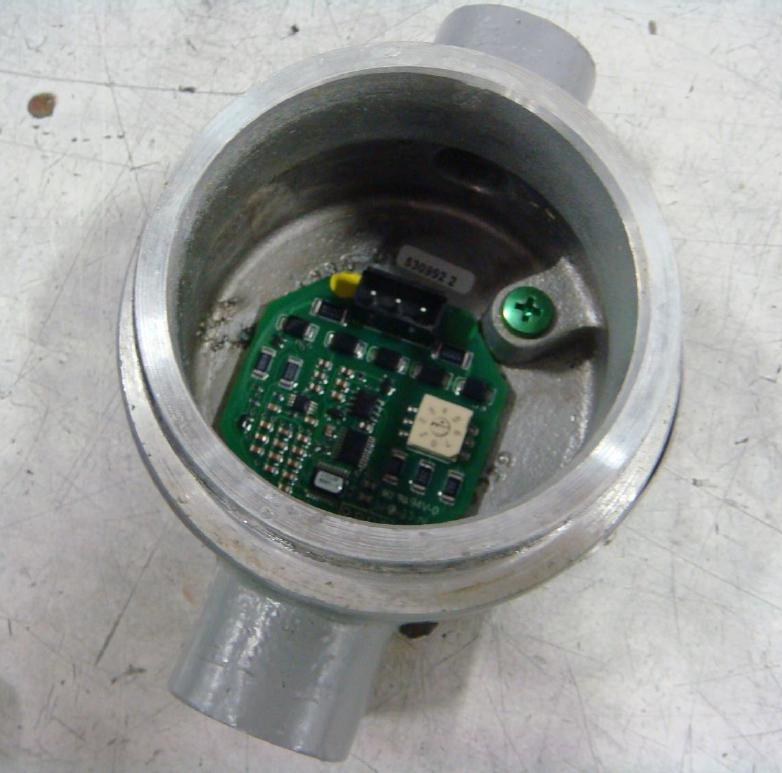 You may also contact the Authorized Reseller that you purchased the Cyclops ExP from. They can repair or replace these sensors to get you up and working again right away.