The Cyclops is mounted on the lubricator and is subject to vibration each time that the plunger arrives. Over time, these impacts can cause the connector to wiggle loose on version 2 of the Cyclops. Use a rubber stopper to prevent the connector from backing out.
Cyclops Versions
The Cyclops has gone through a number of iterations shown below.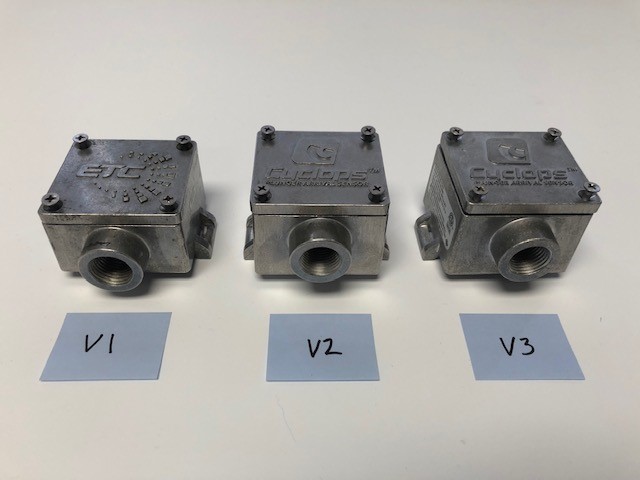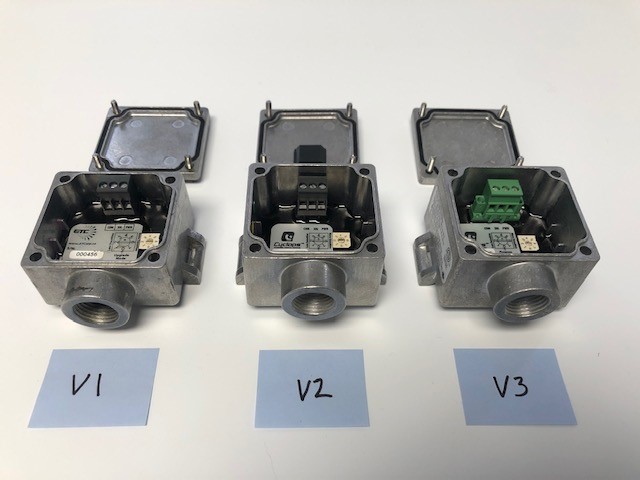 Correcting the Issue with version 2
Version 1 of the Cyclops had several issues:
The connector sometimes stuck up above the top of the enclosure, causing some lids to break.
The threaded port was too close to the bottom making it difficult to install some armoured cable connectors
Potting sometimes leaked into threaded port during manufacturing before curing
Version 2 featured a deeper case to address all of the issues above. Unfortunately, it wasn't until this version was in the field for a couple of years that we discovered that this extra head room allowed the connector to back off.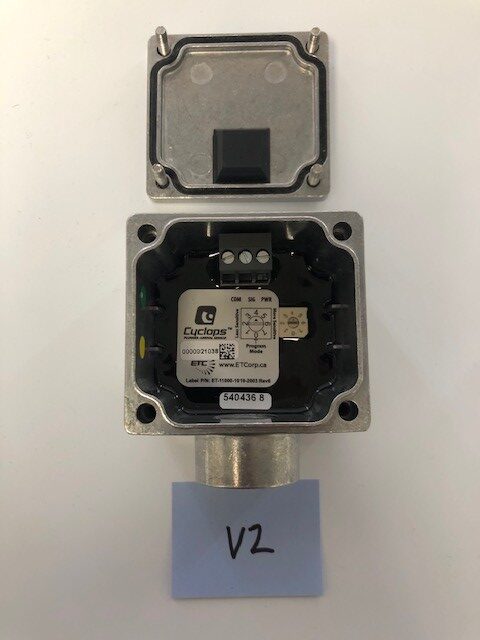 To address the issue, install a rubber stopper with adhesive backing in the lid so that it lines up with the connector.
Version 3 connector enhancement
Version 3, identified by the green connector features hold down screws on the side that can be fastened to keep the connector in place.