ETC plunger lift controllers are certified as a full product with two (2) different battery options. Each controller comes with a certification label that details the type of batteries that are acceptable: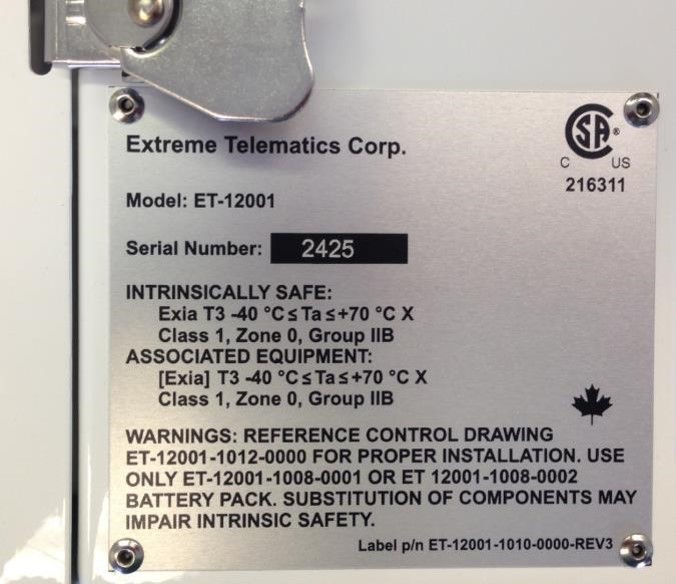 Each controller comes with a corresponding default battery, but either of the following options may be used in either controller:
ALiEn2 Low Capacity Battery
Part Number: ET-12001-1008-0001
Capacity: 5Ah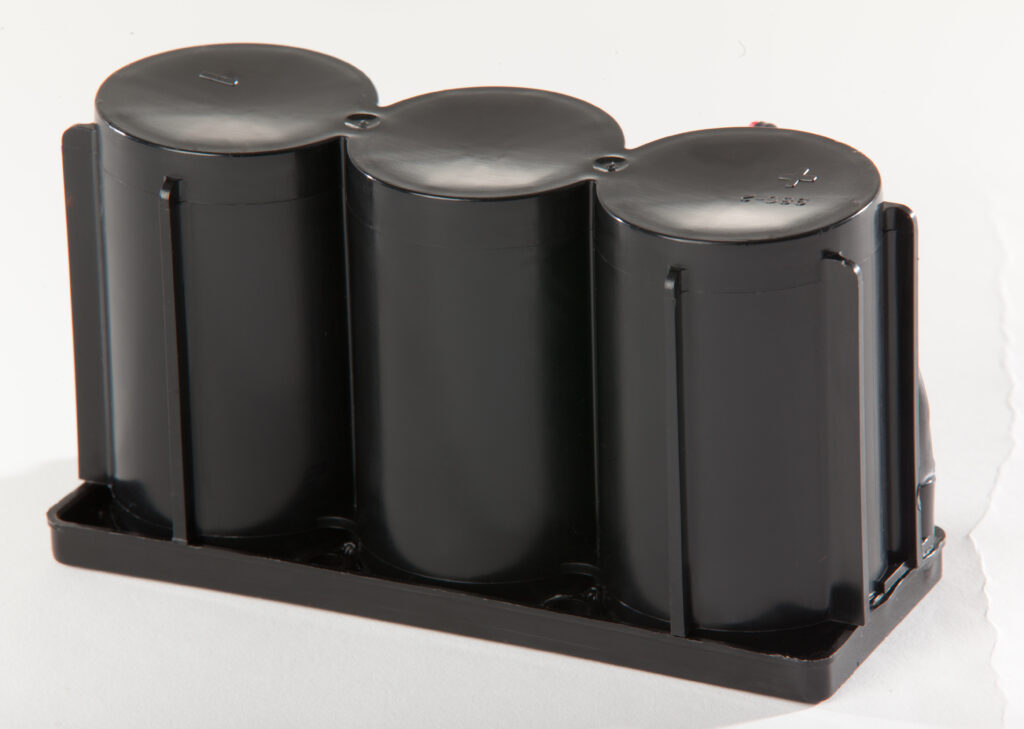 ALiEn2 Expert High Capacity Battery
Part Number: ET-12001-1008-0002
Capacity: 8Ah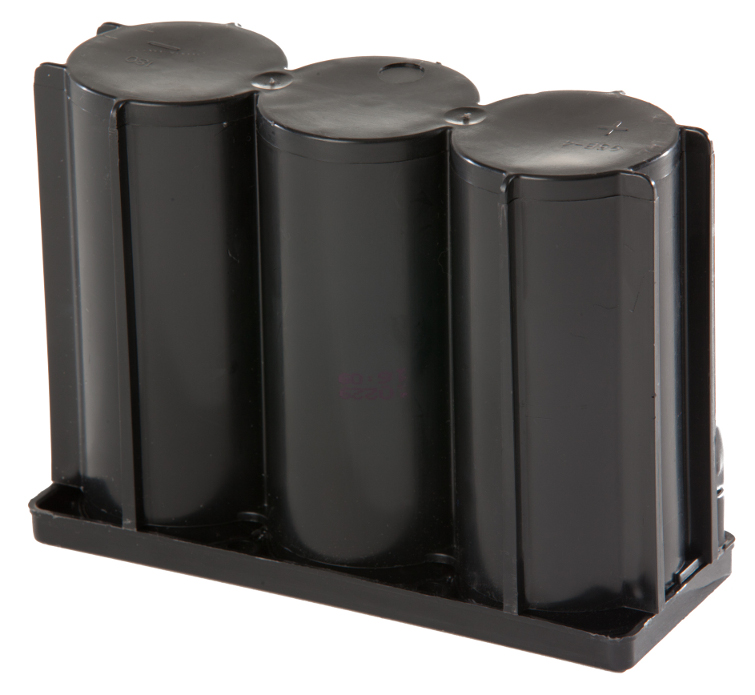 Off the Shelf Batteries
You should never use an off-the-shelf, unapproved battery in the controller. To ensure ETC controllers are certified "Intrinsically Safe," approved batteries and associated apparatus are assembled and tested at a CSA authorized manufacturer. There are several safety components embedded in our battery assemblies to limit the current and fail safe when too much current is drawn.
To confirm if a battery is CSA certified, it will include a label as shown below: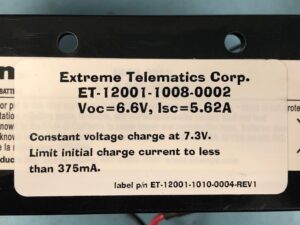 For more information on the certification of the ALiEn2 Plunger Lift Controller and its replacement parts, please visit the ALiEn2 product page.
Purchasing a Replacement Battery
If you do require a replacement battery, please contact an authorized reseller of ETC plunger lift products.
For a list of approved resellers, please check out our Where To Buy.