Solenoids can often get gummed up from oils and debris. They are meant to be taken apart and serviced. Over time the seals and spring on the piston and spring (poppet) assembly can wear and may need to be replaced.
Cleaning Solenoid Internals
In order to clean the, it must be dissambled. This is done by:
Removing the vent
Unscrewing the body
Removing the piston and spring assembly
Replacing the Piston and Spring
Once disassembled, the piston and spring assembly (poppet) can be removed and replaced.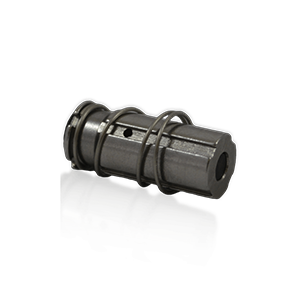 Check out all our other replacement parts on the ALiEn2 Documentation and Tools page.