The faceplate in the ETC plunger lift controller has been designed to be removed and inserted in a very specific way. If done incorrectly, the powder coating can be scratched off the enclosure.
Why Did ETC Do This?
After looking at a lot of other controllers, they all had shortcomings in the way they were designed:
Screw down fasteners that had to be removed with a tool
Spring hinges that would fail, causing the faceplate to fall out under normal operation
So even though our faceplates are highly reliable and rarely need to come out, we decided to find a better way. Our design is similar to the gate on a pickup truck where it stays in place under normal operation, but when moved to a certain position it can be slipped out easily.
The Design
There are pins fixed in the enclosure at the top and bottom to anchor the faceplate in place along with the screw knob on the right hand side.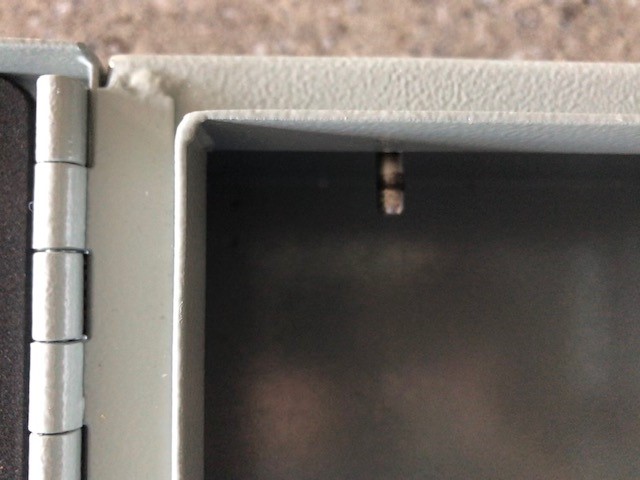 Then we incorporated a groove on the bottom tab of the faceplate to slip it in and out.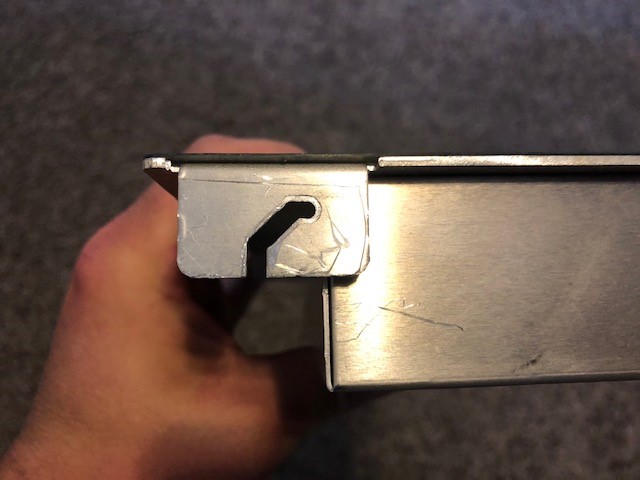 There is a slight variation though as we put a closed hole on the top tab of the faceplate.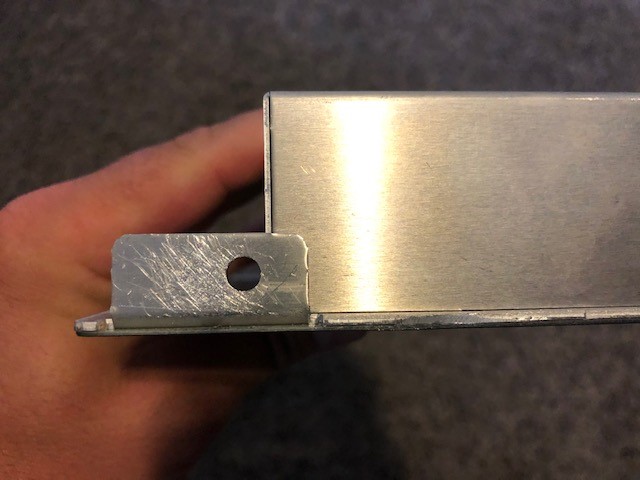 Removing the Faceplate
Undo the screw knob and rotate the faceplate open to approximately 45 degrees.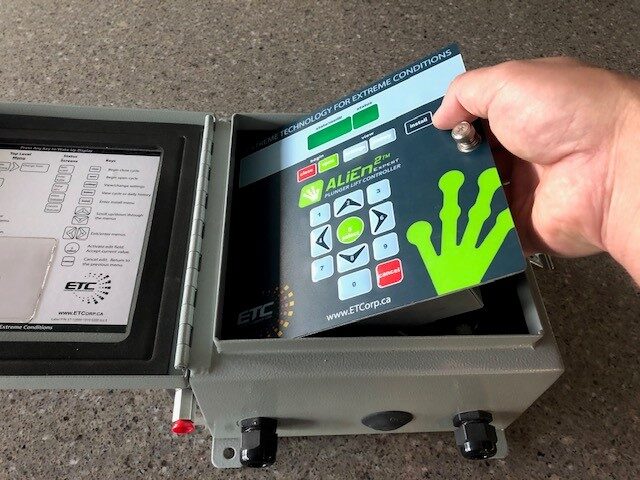 2. Slide the bottom tab off the pin and pull sightly outward.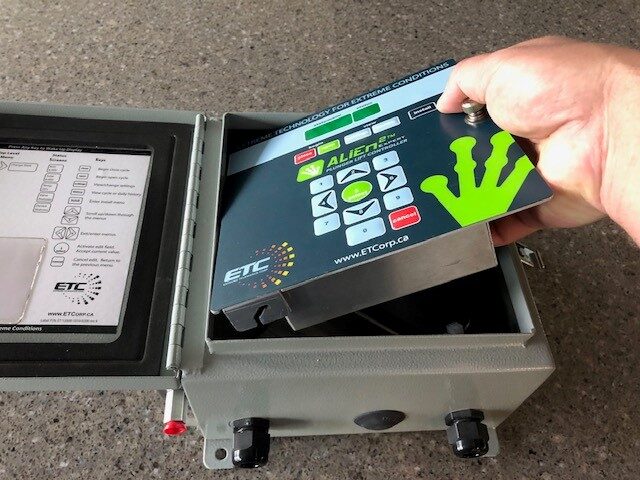 3. Slide the top tab off the pin.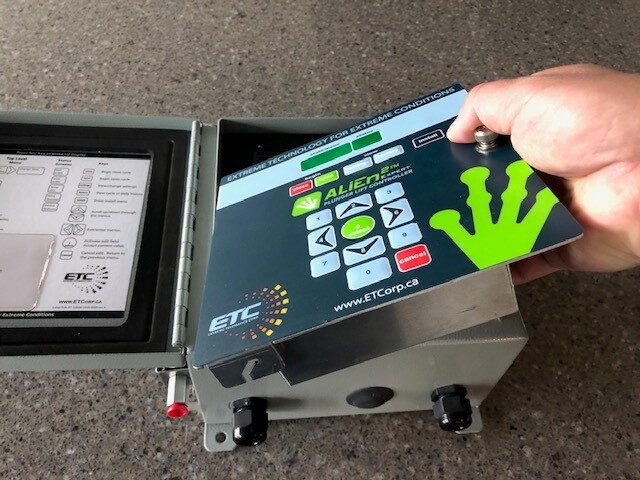 To install a faceplate, perform these steps in the reverse order starting with sliding the faceplate on to the top pin.