Each battery for an ETC plunger lift controller has an affixed label that identifies it's operating voltage and current as well as the charging parameters.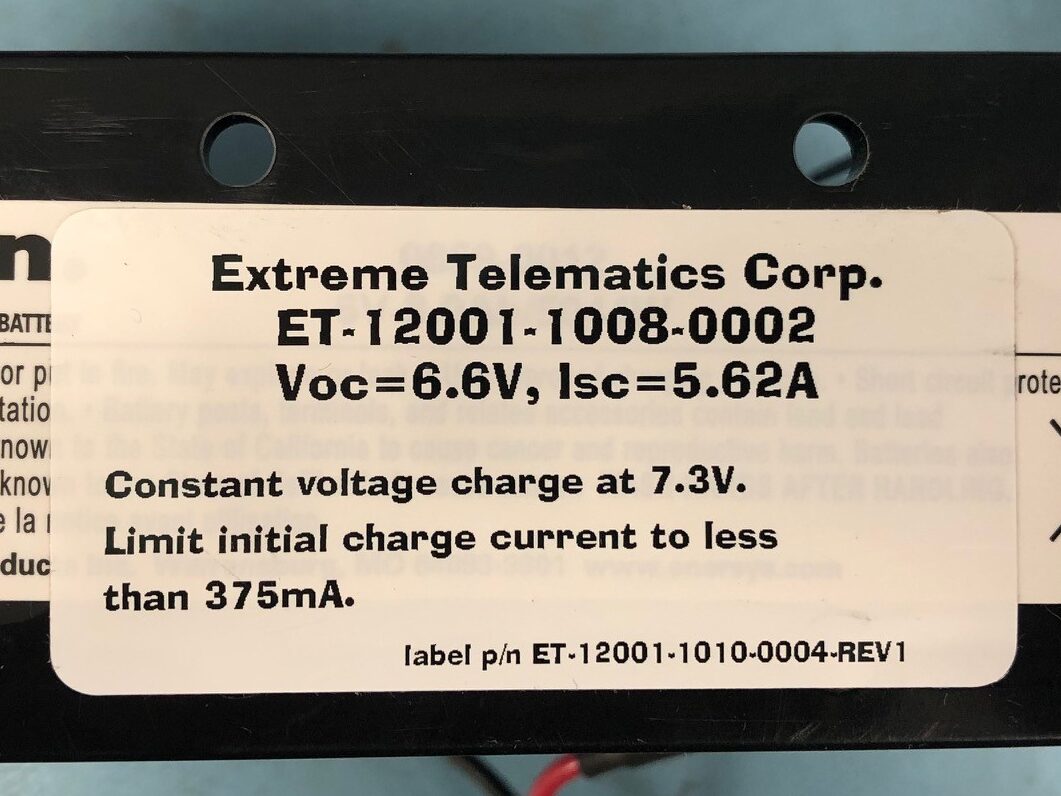 ALiEn2/ALiEn2 Expert Charging Parameters
Operation
Voltage, Open Circuit = 6.6 V
Current, Short Circuit = 5.62 A
Charging
Voltage, Charge = 7.3 V
Current, Maximum = 375 mA
Charging the Battery
Plunger Lift Controller
The plunger lift controller has a built in battery charger that uses the provided solar panel to recharge the battery. If you have a battery with enough voltage to avoid a low battery (greater that 5.5 V), you can simply install it in a controller during the day time. The draw on the battery is minimal, so it should relatively quickly charge up to its max capacity.
Battery Charger Wall Plug
In order to make battery charging easier for our customers, ETC has built an inexpensive wall charger that falls within the battery parameters and has a preinstalled plug to fit the connector that is crimped onto the battery.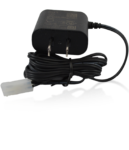 Power Supply or Other Wall Charger
If you are going to use a power supply or wall charger to recharge a plunger lift controller battery, you need to make sure to follow the parameters on the battery. The charging voltage is specified such that it will stop charging once the battery reach the full capacity.
It is especially important to ensure that you limit the current on any charging device to the maximum charging current. If the current is not limited, a dead battery may draw more current than the internal fuse is rated for. If this fuse blows, it can only be replaced by the ETC factory.