We often get asked why the solenoid is installed on the outside of the plunger lift controller enclosure since everyone else puts them on the inside. This was an intentional design choice that comes with many benefits.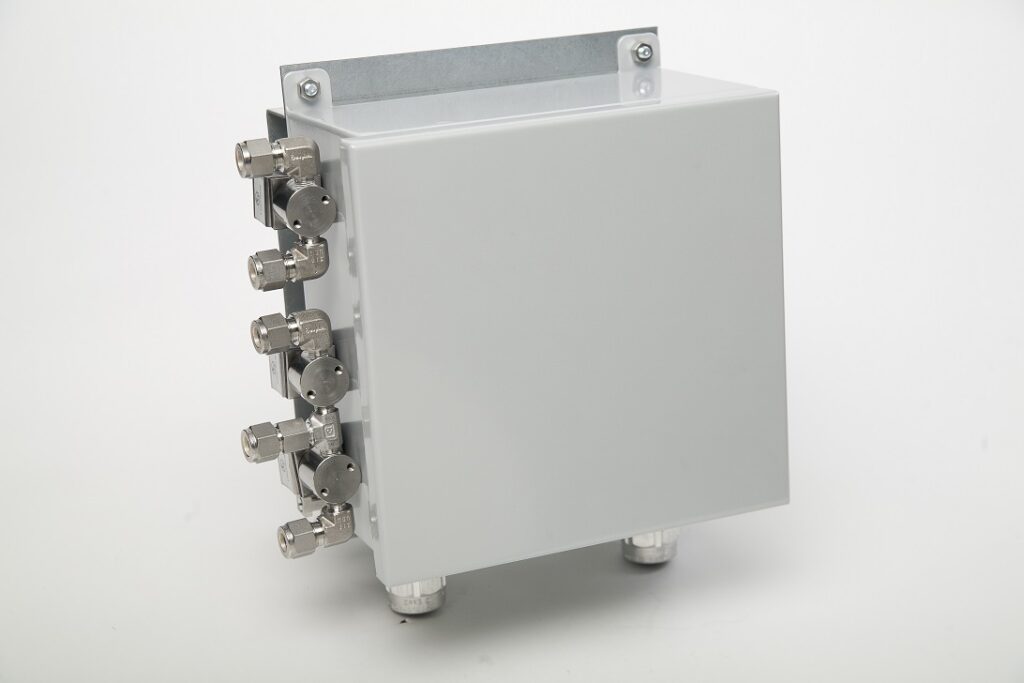 Maintenance
The solenoid on the outside of the enclosure allows maintenance personnel to perform service without having to remove the solenoid from the controller.
Simplicity
When a solenoid is mounted on the inside of the enclosure, the gas needs to be routed back to the outside world using tubes which are attached with fittings. Solenoids on ETC controllers do not require tubes as fittings can be screwed directly into the solenoid and then connected to instrument tubing.
Longevity
Solenoids installed inside the enclosure bring supply gas inside an electronic controller. If the fittings leak or a gas tube wears, gas can be released. This gas can create a more hazardous condition. When the gas is dirty or sour, it can corrode metal and electronic components, leading to failures.